Food Services
Epworth By The Sea is proud to offer meals to guests through its on-site food service operation. Our food service provides large groups and individual guests an additional level of convenience and makes Epworth a truly full-service conference, retreat and vacation center.
Regular meals are served cafeteria style and include a variety of selections for guests to make their own plates. Choose from several hot, homestyle selections, salad bars, fresh fruits and delicious desserts. Meal costs are built into group accommodation bookings, while individual guests may purchase meal tickets at their convenience. However, meals are only served when there is one or more groups staying on campus. Epworth food service is provided by ARAMARK, one of the largest food service providers in the world.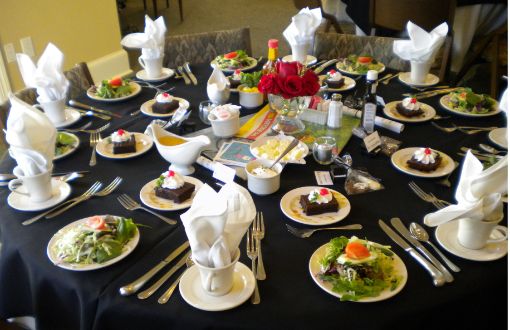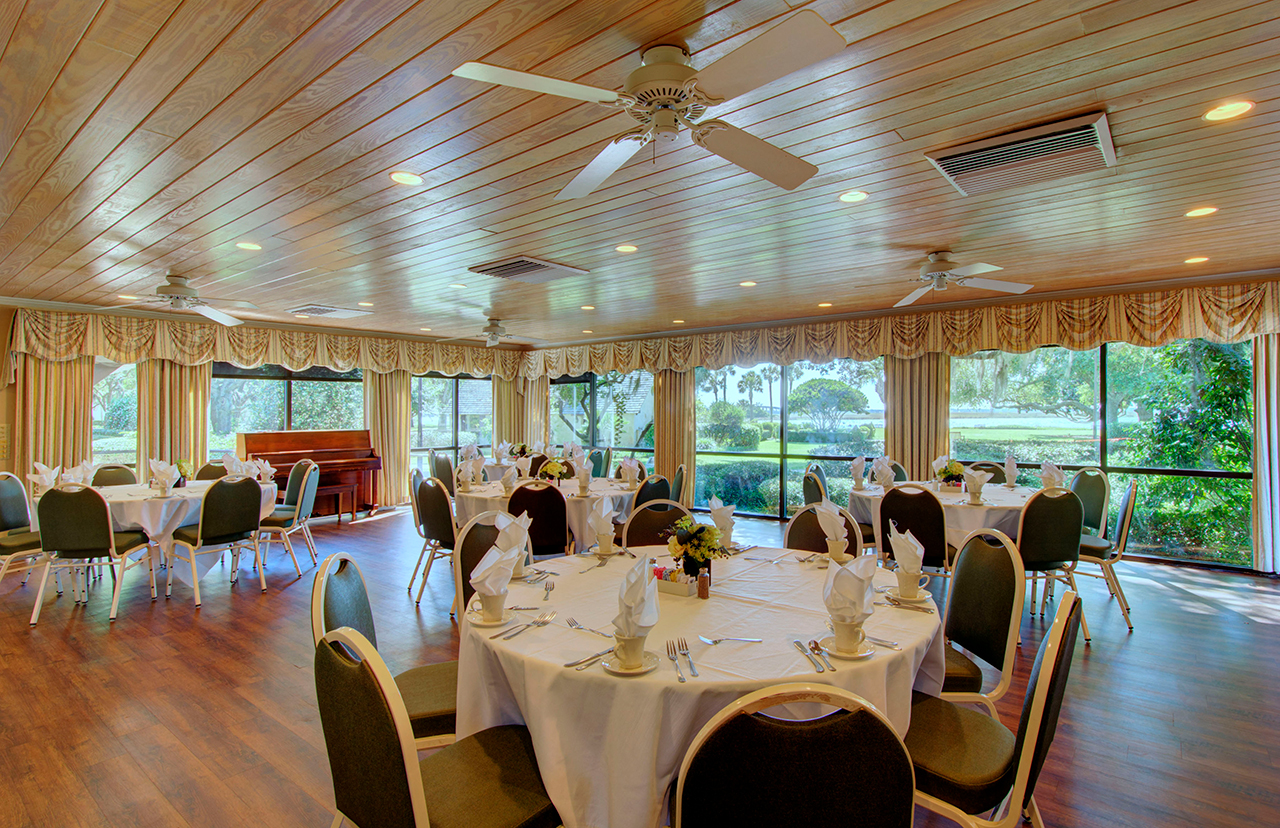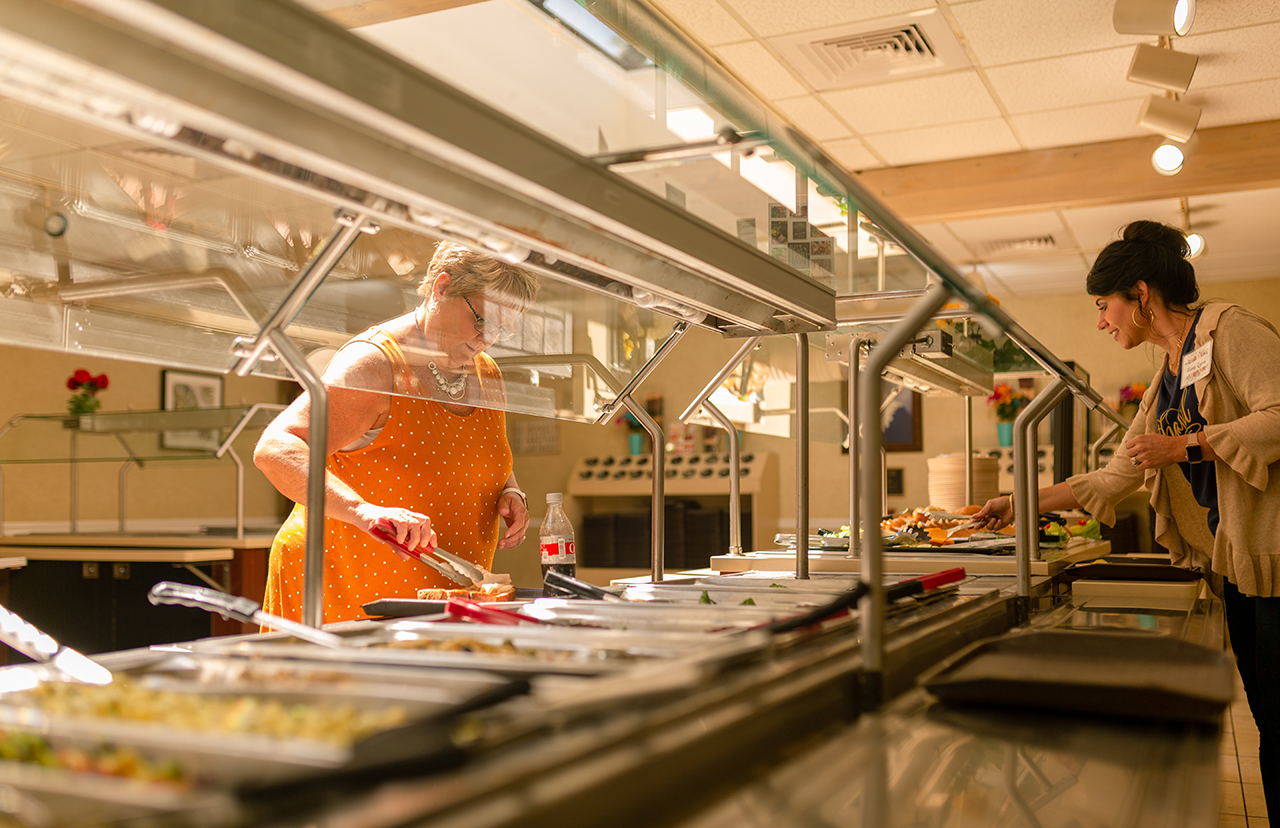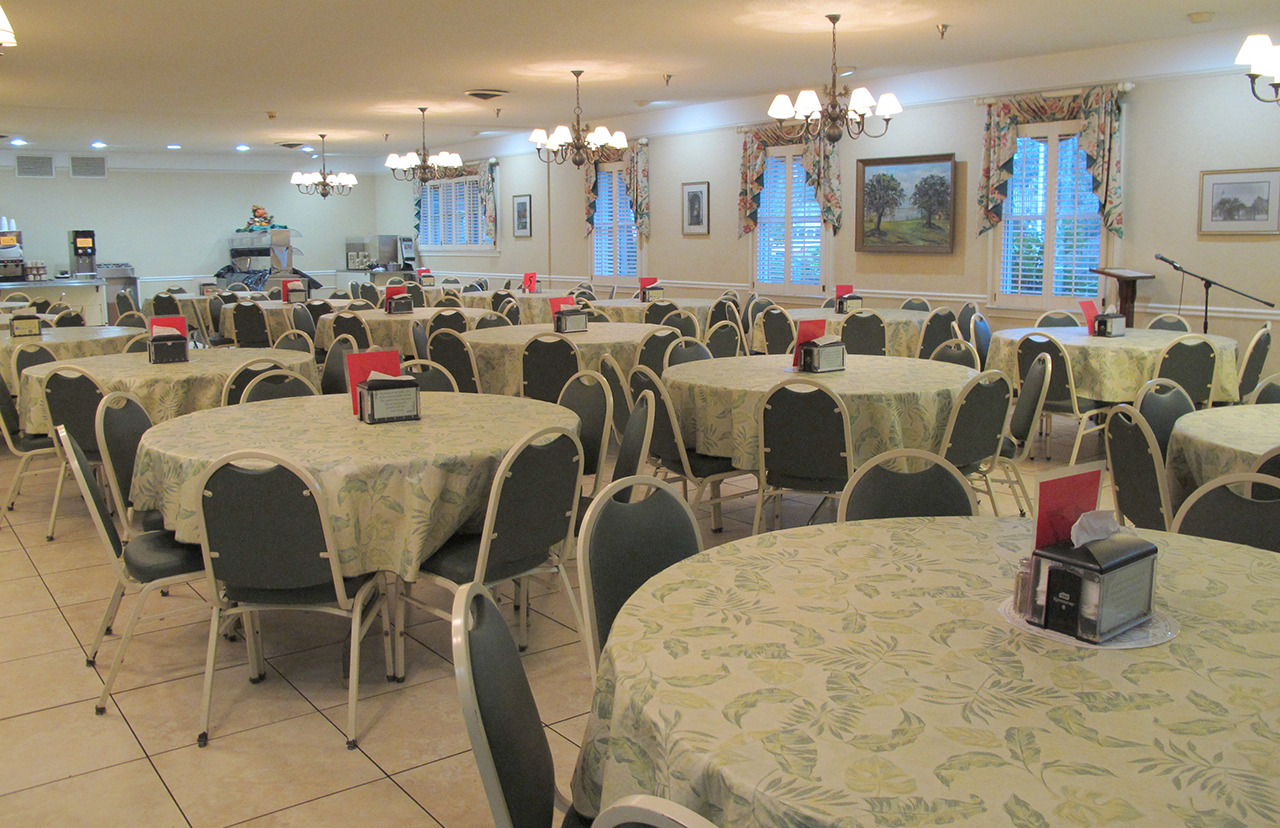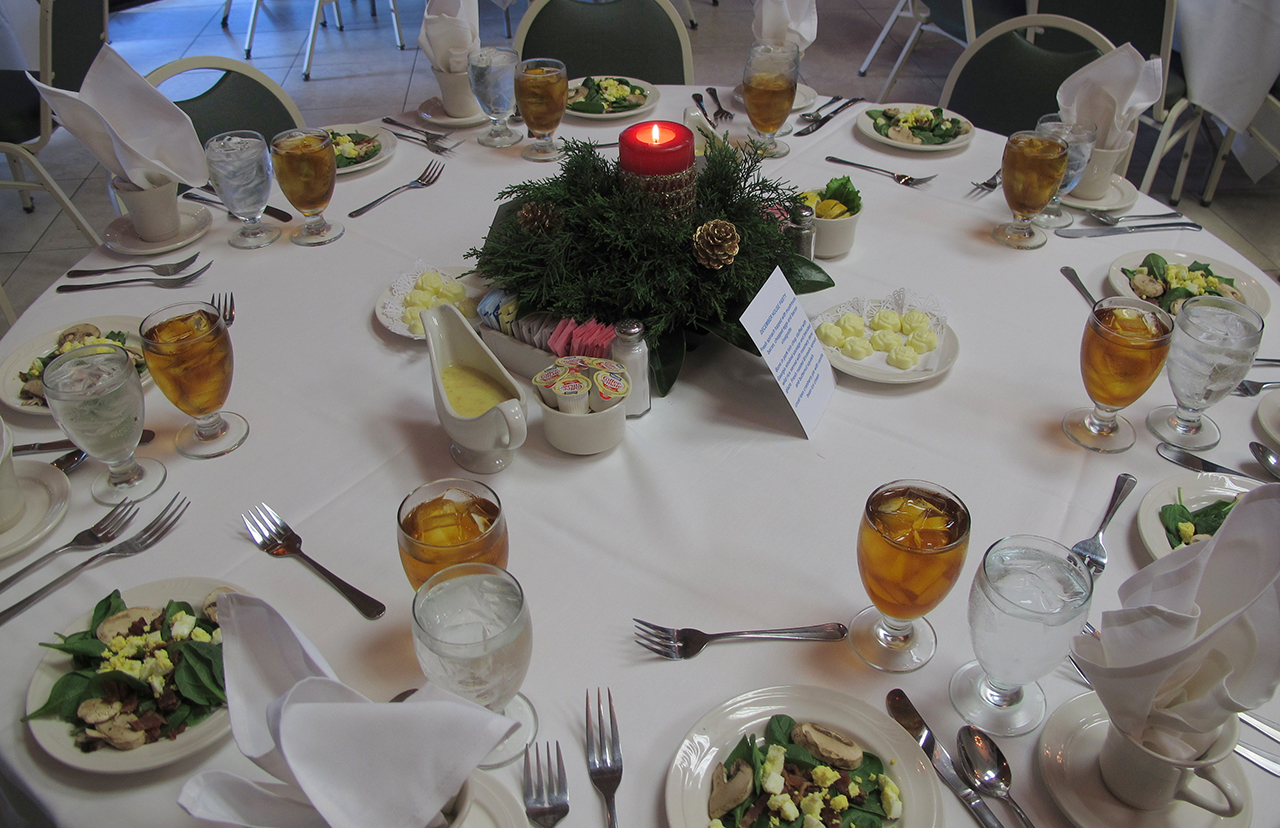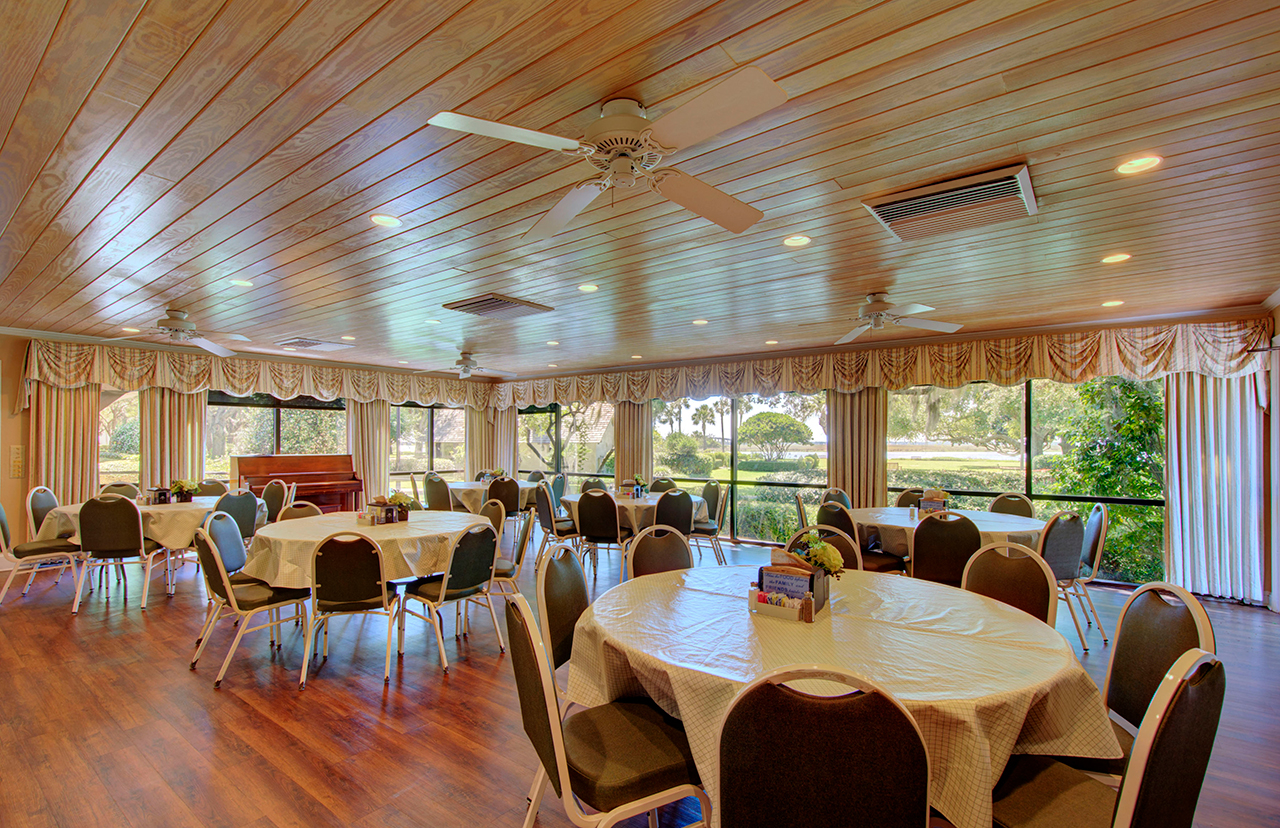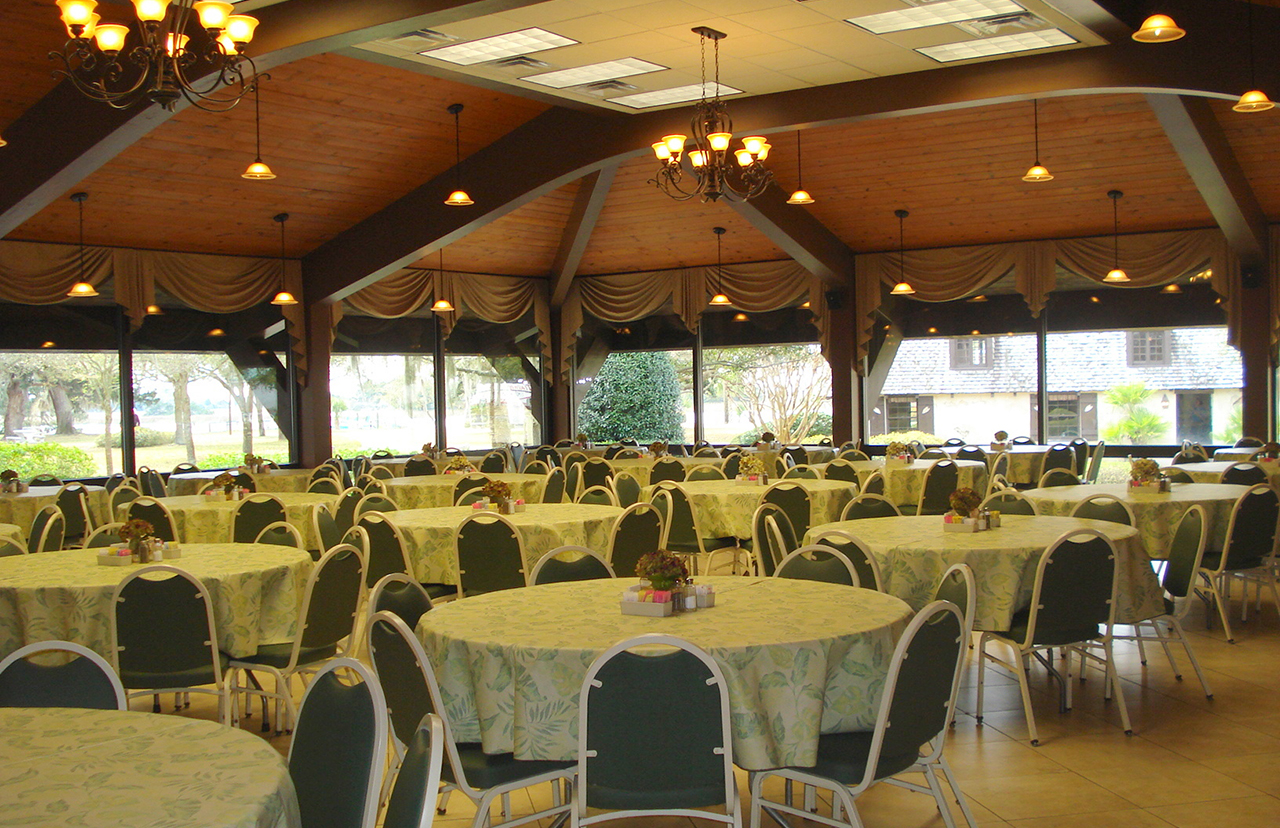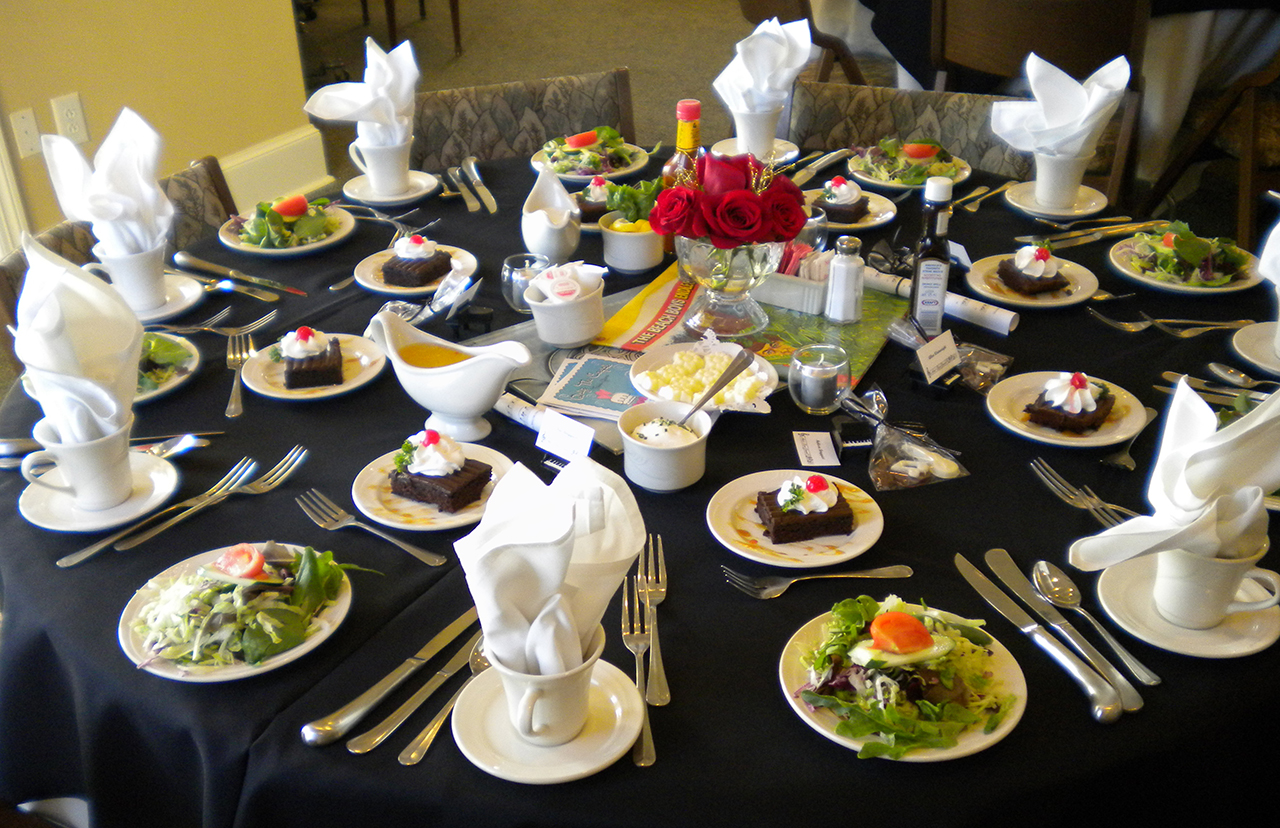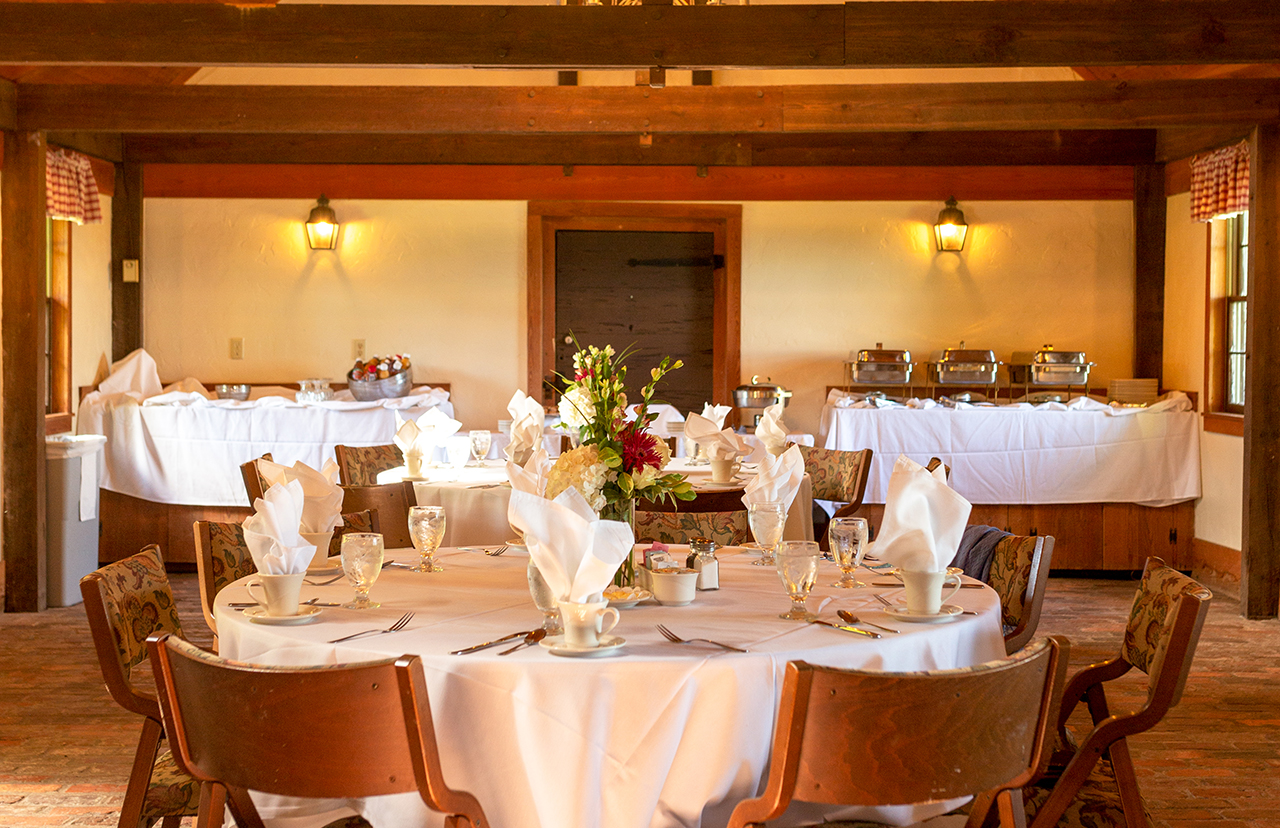 Dining Room 360° Photos:
On-Site Catering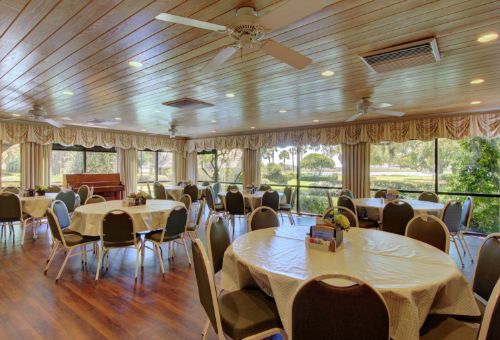 In addition to the regular meals served in the dining hall, Epworth's Food Service division can provide catering for groups of all sizes and types.
Catered event options include seated banquets, luncheons, brunches, meeting refreshments, rehearsal dinners and other special parties and events. From casual to elegant, we cater everything from formal dinners to riverbank barbecues, conference refreshment breaks to low-country shrimp boils, wedding receptions and riverside cookouts. Box lunches are also available for tours, mission volunteer projects and picnics. There is no outside catering allowed on Epworth's campus.