Support
Epworth is striving to grow a $15 million Endowment Fund to ensure this special place is available for generations to come. If you would like to help Epworth's great ministry continue its dedication to making disciples for Jesus Christ, please consider becoming a partner in ministry. Every gift, large or small, is greatly appreciated and tax-deductible.
For generations, Epworth By The Sea has been impacting individuals, families and groups for Jesus Christ by providing a premiere Conference, Retreat & Vacation Center. We consider our grounds, buildings, staff and programs integral to our mission and a huge part of what makes Epworth By The Sea a special place.
To continue our ministry and provide guests with modern facilities and accommodations, Epworth By The Sea receives donations and gifts from the Friends of Epworth, foundations and the ever-growing community of guests who are inspired to support our mission.
While the renovations of Epworth's facilities are ongoing, we perform an annual assessment of Programming Needs & Property Improvement projects to help donors align their gifts with specific and timely needs. This allows for tax-deductible gifts from our faithful friends to be used in a direct and effective manner.
Your gift will be applied as most needed for improvements, operations, and related programs, or to build up the endowment funds that support the operation of Epworth By The Sea. Any specific donor restrictions will be fully honored. If you are making a donation through the South Georgia United Methodist Conference, please note the Advance Mission Special for Epworth By The Sea is #6639.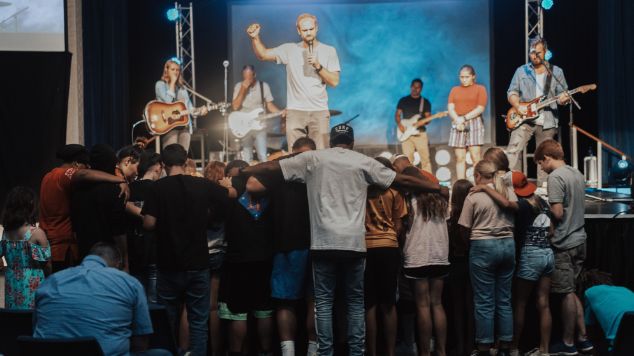 Discuss Your Giving
Options in Depth
Making a gift to Epworth By The Sea is an important choice and we are grateful for your consideration. To better assess your desires and ideas on how to give to Epworth, we encourage you to set up a meeting with Rev. Wayne Racz. As our Executive Vice President and Director of Spiritual Formation, Church Relations & Development, Rev. Racz is uniquely qualified to confidentially discuss your desire to give to Epworth By The Sea. With so many ways to give and so many ways your donation can make an impact, we urge you to take advantage of the opportunity to discuss your giving options in depth.
For more information, contact:
Rev. Wayne Racz, Executive Vice President
Director of Spiritual Foundation, Church Relations & Development
(912) 638-8688
wracz@epworthbythesea.org
---
There are many convenient ways for you to contribute to Epworth By The Sea:
Outright Gifts
Cash or Check made payable
to Epworth By The Sea
Mail to:
Epworth By The Sea
P.O. Box 20407
St. Simons Island, GA 31522
Appreciated Assets
and Retirement
Distributions

Appreciated Stock
Real Property
Qualified Charitable
Distributions for donors
age 70 ½ and above


Online Giving
Credit Card (MasterCard, Discover, Visa)
Virtual Checks (Personal or Business)
Donate Online Now
Life Income Gifts
Charitable Trusts
Charitable Gift Annuities
Testamentary Gifts
Leave Epworth in your Will
Revocable Living Trust
Life Insurance Beneficiary
---
Signature Giving Programs
The D. Abbott Turner Donor Tree
Located in the Walker Lobby, the Turner Donor Tree provides a unique way to honor or remember a loved one or friend while contributing to the operation and maintenance costs of the D. Abbott Turner Lodge.
Engraved brass leaf: $1,000 to $5,000
Walkway of Remembrance
The engraved brick walkway affords a unique opportunity to permanently record life's special memories and occasions. Honor or remember a family member, friend, pastor or Sunday school teacher. Acknowledge the birth of children and grandchildren. Record a wedding, anniversary or graduation day. Give a special gift that will last forever in a beautiful setting designed for prayer and reflection. Each brick can have up to 6 lines of text with up to 16 characters on each line. Text will be centered on the finished brick.
8" x 8" brick including engraving: $300
Epworth By The Sea Endowment Foundation, Incorporated
The Epworth Endowment Fund provides a permanent source of income that will only be used for the mission and ministry of Epworth By The Sea. Gifts to the Endowment allow donors to extend their stewardship beyond their lifetime. The principal remains intact while providing an ongoing source of income to Epworth By The Sea.
To ensure Epworth's mission across the ages, the Endowment Fund provides distribution for various ministry needs including:
Ministry to Clergy and Laity
Scholarships
Renewal for Children, Youth and Adults
Supplemental Operational Needs
Meeting the Spiritual Needs of a
Changing Society